Our Work
Check out the recent projects we completed. We're proud of our work and want to share it with you.
Xcellent Taekwondo Center
Xcellent Taekwondo Center is a martial arts school located in Palos Height, IL. They wanted to set up a lead generation website and attract those leads to their website. We were quite happy with the result.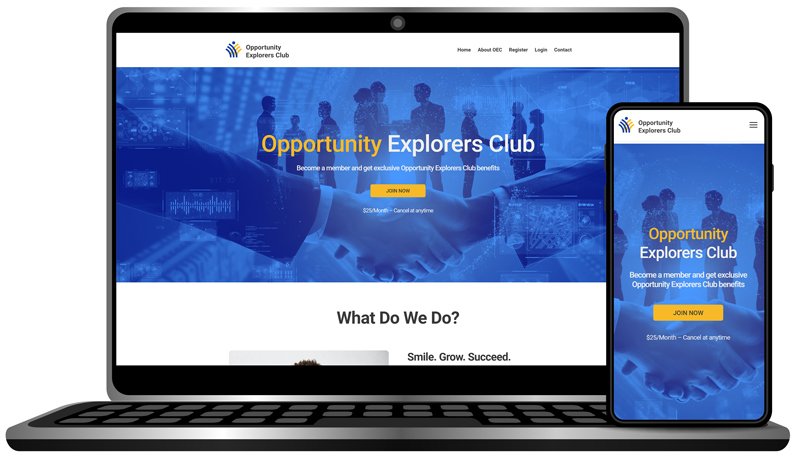 Opportunity Explorers Club
Opportunity Explorers Club is a membership website where people with like-minded tendencies who are looking to succeed can join and be mentored by people to help them succeed in life both physically and financially.
Amanda R. Santiago, LCSW
Amanda R. Santiago, LCSW is a psychotherapist in Albuquerque, NM. Amanda wanted a general information website for people to come to and reach out to her either via phone, email, or a form fill. This website was set up with a basic SEO structure to get it on Google.