Salt Lake City Web Design
If you are considering seeking out a skilled Salt Lake City web design company, you have found the right business.
Our Services
Upward Web Agency provides various services, such as website and landing page design, plus SEO, by utilizing cutting-edge technology to develop unique, SEO-optimized websites for clients.
Web Design
We build websites for small businesses and medium-sized companies in the Salt Lake City area. They're quick and easy to work with.
Landing Page Design
Do you want a simple web page to attract people to your brand? Perhaps a simple landing page is all you will need. Sometimes, you don't need a fully-functioning website.
Website Optimization
If your website has laborious code, it's imperfect or malfunctioning. Perhaps it only works on one device, but not the other?
Our Project Process
Throughout the process of website development, our Salt Lake City web developers follow the process we outline below. Read on to find out what they practice.
#1. Client Meeting
Using the information collected by setting up a meeting with the client, we figure out the project's specifications and come up with a project scope for all the plans that will be developed.
#2. Research
After we engage in market research, we determine what options will work best for your site. This entails studying market trends, competitor information, and more. This research step will give you an anomaly when dealing with a site that simply comes together without a strategy.
#3. Wireframe
Having established what we are intending to construct based on our client meeting and market research, we jump into the wireframe phase. Here is where we determine how we are going to structure your project. We consider mobile, tablet, and desktop devices.
#4. Build
Finally, we've established the platform for your website development. This is where all the capabilities of our website come to life. This is the most exciting step of the process of creating your website. Once we're finished building it, we run a final quality assurance check to make sure everything works.
Greenfield Lawn Care
Greenfield Lawn Care supplies high-quality lawn care services for the Salt Lake City, Utah area. They provide services such as environmentally friendly necrotic ring cell treatment, full-service lawn care, and weed control. The company's goal was to create a user-friendly yet efficient internet presence to ensure that its clients can easily reach them.
Opportunity Explorers Club
Opportunity Explorers Club is a membership website where people with like-minded tendencies who are looking to succeed can join and be mentored by people to help them succeed in life both physically and financially.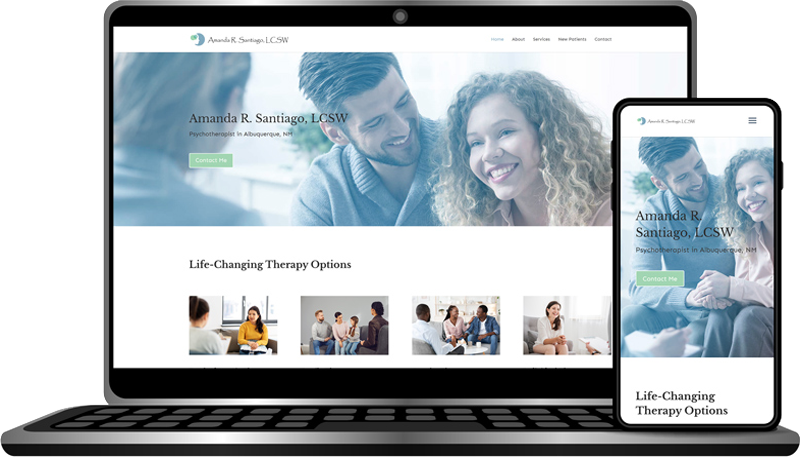 Amanda R. Santiago, LCSW
Amanda R. Santiago, LCSW is a psychotherapist. She wanted a general information website for people to come to and reach out to her either via phone, email, or form-fill. This website was set up with a basic SEO structure to get it on Google so people can reach out to her via search.
Why Choose Us for Web Design in Salt Lake City
"If you need a website with transparent pricing and professional communication, Upward Web Agency is an absolute gem! They were moving faster than I could provide them content! "
Reymoore Santos

Salt Lake City Web Design Experts Are Waiting for You
Web design in Salt Lake City is becoming a platform for content. Salt Lake City web designers must keep themselves educated and up-to-date so that they can meet the needs of their target audiences anywhere. We are here to provide your business with the lean, modern online presence necessary to prosper.
Give us a call at (385) 325-1335 or email us at contact@upwardwebagency.com to learn more.